Sweet Potato Blueberry Muffins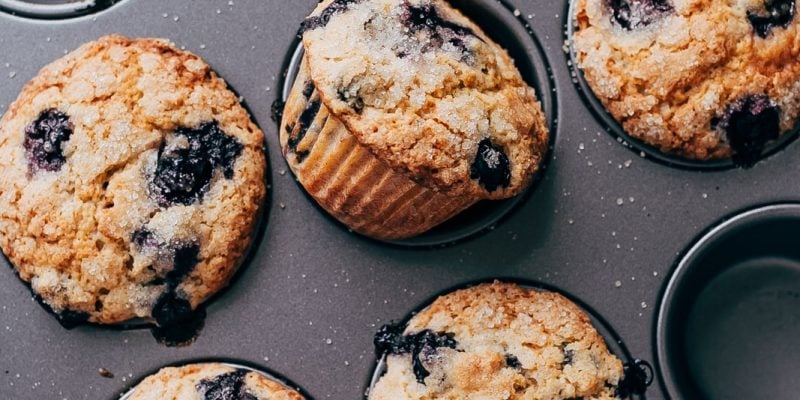 My husband brought home a ton of sweet potato flour because he says it helps with his gut, and I love to get creative and innovate new gluten free recipes, because I have an autoimmune thyroid issue, Hashimoto's Thyroiditis, that may be reversible by avoiding gluten (and other triggers).
Furthermore, did you know the fiber and antioxidants in sweet potatoes may help promote gut health, support the immune system, enhance brain function, improve vision, etc.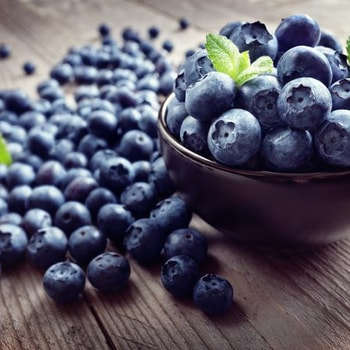 And besides loving the taste of blueberries, I just love that they are full of vitamins to help my skin, bones, blood pressure, mental health, and digestion.  Finally, I snuck in some oat bran for fiber and extra cage free eggs for protein, these muffins became our healthy Saturday morning breakfast before an active day of hiking!
Ingredients: (Makes 12 muffins)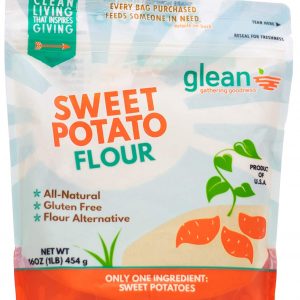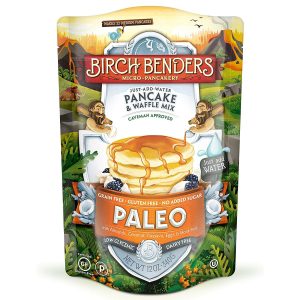 ·  ½ C oat bran
·  ½ tsp baking soda (press out any lumps)
·  ½ tsp baking powder
·  1 ½ C water or milk (nut milk or oat milk works, too)
·  3 eggs
·  6 Tbsp butter or coconut oil (softened)
·  2 Tbsp honey (more or less, depending on preference)
·  4 packets Stevia
·  1 ½ C blueberries
Equipment:
·  Large mixing bowl
·  Measuring cups and spoons
·  Muffin tins and paper liners
·  Mixing spoon (or electric mixer)
·  Spatula
Directions:
1. In a large mixing bowl, add all ingredients except blueberries.
2. Mix ingredients together gently and then stir until smooth.
3. Preheat oven to 350 degrees.
4. Allow batter to rest for 15 minutes.
5. Line muffin tins with paper liners.
6. Pour batter into muffin tins.
7. Sprinkle blueberries across the muffins evenly; push into batter gently without submerging.
8. Bake at 350 degrees for 18-20 minutes, or until a toothpick stuck into a test muffin comes out relatively clean.
9. Store in an airtight container for up to a week. (We bet they don't last that long!)