Supplements & Side Effects*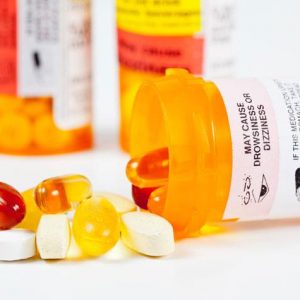 Zinc | Zinc Picolinate
Ingredients: Hypromellose Capsule, Leucine, Microcrystalline Cellulose, Silicon Dioxide
Common Side Effects:
• Nausea
• Vomiting
• Gastric irritation
• Elevation of serum alkaline phosphate, amylase, and lipase that may return to normal within 1-2 years of therapy
• Neurologic deterioration
ALLERGY WARNING: This product is contraindicated in an individual with a history of hypersensitivity to any of its ingredients.
Pregnancy:
• Use of zinc in pregnancy is generally acceptable
• Controlled studies in pregnant women show no evidence of fetal risk
• Zinc is present in breast milk, use caution if breastfeeding
Interactions:
• Zinc can inhibit the absorption of copper
• Long-term zinc supplementation should include copper in a 15:1 (Zn:Cu) ratio.
• Zinc has no known severe or serious interactions with any drugs.
Medscape. Zinc. https://reference.medscape.com/drug/galzin-zinc-344449#0. NIH. Office of Dietary Supplements. Zinc.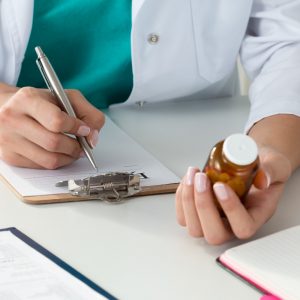 Vitamin C (Ascorbic Acid) | Liposomal Vitamin C
Ingredients: Ascorbic Acid, Sunflower lecithin, Medium chain triglycerides, vegetable cellulose, beeswax, paprika extract (for color).
The National Institute of Health recommends that men and women are recommended to take no more than 2,000 milligrams of an oral vitamin C dietary supplement per day.
Common Side Effects:
Although a high dose of vitamin C may not technically be "toxic," side effects of nausea or diarrhea have been reported in some cases:
• Kidney Stones: Common dietary levels of vitamin C (75 – 100 mg per day) were not linked to kidney stones in one analysis (long-term prospective cohort). However, very high doses of supplemental vitamin C (more than 2 g per day) were linked to kidney stones in men. Lower doses of liposomal vitamin C may produce similar dangers due to higher bioavailability (https://www.ncbi.nlm.nih.gov/pubmed/27194303).
• Breast Cancer: The relationship between vitamin C intake and breast cancer risk is controversial. Supplemental Vitamin C use was associated with an increased rate of breast cancer in postmenopausal women who already had vitamin C rich diets, according to a large survey (between 1995 and 2008) (https://www.ncbi.nlm.nih.gov/pubmed/27194303). This increased breast cancer risk may be related to excessive intake of vitamin C, so some practitioners recommend that women limit vitamin C intake to normal dietary levels. The NIH recommends that adult women get 75 mg of vitamin C per day, increasing to 85 mg during pregnancy and 120 mg during lactation (https://ods.od.nih.gov/factsheets/VitaminC-HealthProfessional/)
Interactions: This is not necessarily an exhaustive list of potential interactions with liposomal Vitamin C. Please talk to your doctor to avoid unexpected interactions and adverse events.
• Amphetamines: Those who use amphetamines for ADD/ADHD and treatment of related disorders should be wary of this interaction, as it may reduce the effects of their medications. (Kiely, M.E., Lal, S., & Nair, N.P. (1987).
• Copper: Vitamin C levels in the blood and its health effects are reduced in combination with copper. Copper also reverses the DNA-protective effect of vitamin C. This is because vitamin C, as an antioxidant, neutralizes metal ions like copper (https://www.ncbi.nlm.nih.gov/pubmed/11518565).
• Estrogens: Vitamin C may increase estrogen hormones (Estradiol, Estrone, Hexestrol, etc.). Users of estrogens, including birth control pills, should be mindful of this interaction. In one study, Vitamin C stimulated estradiol production in cells (https://www.ncbi.nlm.nih.gov/pubmed/24830780).
• Genes and Absorption of Liposomal Vitamin C: The gene responsible for absorbing vitamin C in the intestine (SVCT) has two copies in healthy individuals. In one study, mice without this gene absorbed much less vitamin C from their diet. Liposomal vitamin C, however, may bypass this transport protein to enhance absorbability in individuals lacking this gene (https://www.ncbi.nlm.nih.gov/pmc/articles/PMC4959991/).
Quercetin
Ingredients: Quercetin, Cellulose, magnesium stearate (vegetable source) and silicon dioxide. Capsule consists of hydroxypropylmethylcellulose.
Common Side Effects:
• Headache
• Numbness and tingling
Interactions: If your doctor has directed you to use this medication, your doctor or pharmacist may already be aware of any possible drug interactions and may be monitoring you for them. Do not start, stop, or change the dosage of any medicine before talking to your doctor, health care provider or pharmacist first.
Severe Drug Interactions:
• Everolimus
• Topotecan
Moderate Drug Interactions (https://www.rxlist.com/quercetin/supplements.htm):
• Quinolone antibiotics, such as Ciprofloxacin, Levofloxacin, and others (Quercetin may decrease the effectiveness of these antibiotics killing bacteria)
• Cyclosporine (Quercetin may increase blood levels of cyclosporine)
• The following medications changed by the liver may linger in the body longer and produce more side effects when taken with Quercetin:
• Cytochrome P450 2C8 (CYP2C8) substrates such as paclitaxel, rosiglitazone, amiodarone, docetaxel, tretinoins, repaglinide, verapamil).
• Cytochrome P450 2C9 (CYP2C9) substrates such as celecoxib, diclofenac, Fluvastatin, glipizide, ibuprofen, irbesartan, losartan, phenytoin, piroxicam, tamoxifen, tolbutamide, torsemide, and warfarin.
• Cytochrome P450 2D6 (CYP2D6) substrates such as amitriptyline, codeine, flecainide, haloperidol, imipramine, metoprolol, ondansetron, paroxetine, risperidone, tramadol, and venlafaxine.
• Cytochrome P450 3A4 (CYP3A4) substrates such as calcium channel blockers, chemotherapeutic agents, antifungals, glucocorticoids, alfentanil, fentanyl, losartan, fluoxetine, midazolam, omeprazole, lansoprazole, ondansetron, propranolol, fexofenadine, amitriptyline, amiodarone, citalopram and sertraline.
• Antihypertensive drugs
• P-Glycoprotein substrates such as paclitaxel, diltiazem, cyclosporine, saquinavir, digoxin, cancer drugs, antifungals, protease inhibitors, H2 antagonists, verapamil, corticosteroids, erythromycin, fexofenadine, loperamide, quinidine
• Warfarin: taking quercetin and warfarin together might increase the chance of side effects of warfarin such as bruising and bleeding.
WARNINGS:
• Do not take quercetin if you are allergic to quercetin.
• Keep out of reach of children.
Contraindications:
• Sophretin.
• Meletin.
Pregnancy and Lactation:
There is no information available about use of quercetin during pregnancy or while breastfeeding. If you are pregnant or breastfeeding consult your doctor BEFORE taking Quercetin. (Medscape. Quercetin. https://reference.medscape.com/drug/quercetin-344495)