Carol's Keto Chocolate Fudge
Carol Joy Bender's Keto Chocolate Fudge is so easy to make, hard to mess up, and helps you avoid your holiday sugar crash! With lots of flavor, no added sugar, and lots of dark chocolate, you can add this to your low-carb, Atkins, diabetic, egg-free, gluten-free or Banting diet.
Ingredients
8 oz dark chocolate chips (Lily's brand recommended for a sugar-free option)
2 cups heavy cream
1 1/3 cups stevia/erythritol Truvia granulated sweetener
6 tablespoons collagen powder (my favorite is the Dr. Axe brand, available at our clinic)
2 tsp vanilla extract
16 ounces cream cheese, softened
8 Tablespoons butter, room temperature
1/2 cup natural creamy peanut butter
8 Lily's peanut butter cups (sugar-free)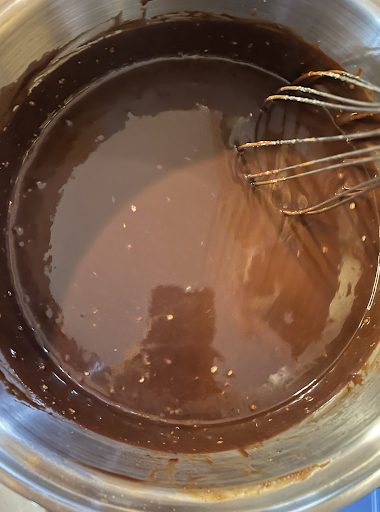 1. In an electric skillet or pot, combine chocolate, cream, and Truvia sweetener. Place over low heat and bring to a simmer, stirring frequently. Simmer very gently over low heat for 1 minute. Remove from heat and slowly whisk in collagen and vanilla extract. Allow to cool to room temperature.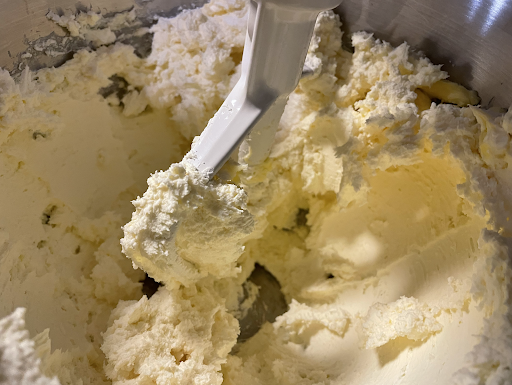 2. While the chocolate mixture is cooling, coat a 9″ X 12″ glass casserole pan with butter, then line it with parchment paper.
3. In a large mixing bowl, beat the cream cheese and butter together until fluffy using a hand mixer.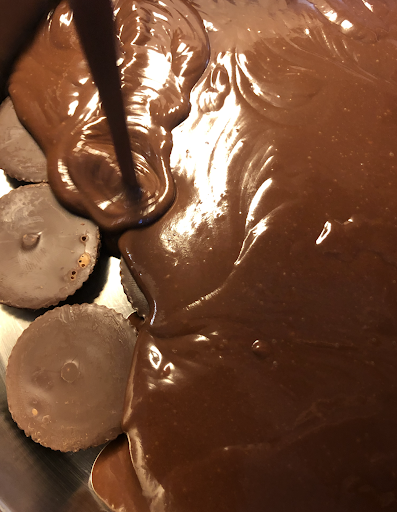 4. Slowly add the cooled chocolate mixture to the cream cheese mixture in small amounts, beating after each addition.
5. Cut each peanut butter cup into at least 4 irregularly-shaped pieces. Stir the pieces into the mixture.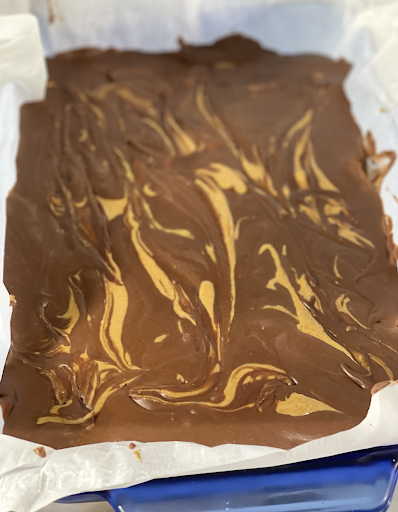 6. Spread the fudge mixture evenly in the prepared 9×12 glass pan.
7. Swirl the peanut butter on top with a fork to create irregular swirls.
8. Cool until solid (about 4 hours in the refrigerator or about 2 hours in the freezer). After it has cooled, cover it.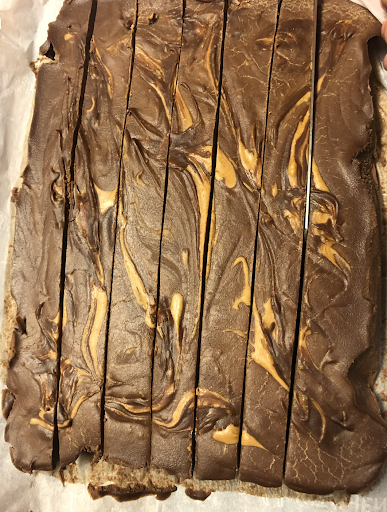 9. When the fudge is completely solid, using the edges of the parchment paper, ask a friend to help you by holding two of the corners to lift the fudge out of the baking pan. Place the block of fudge on a large cutting board. Using a serrated knife, cut into 1" squares. Store in an airtight container in the refrigerator or freezer.