IVs for Summer – Plan Ahead with IV Hydration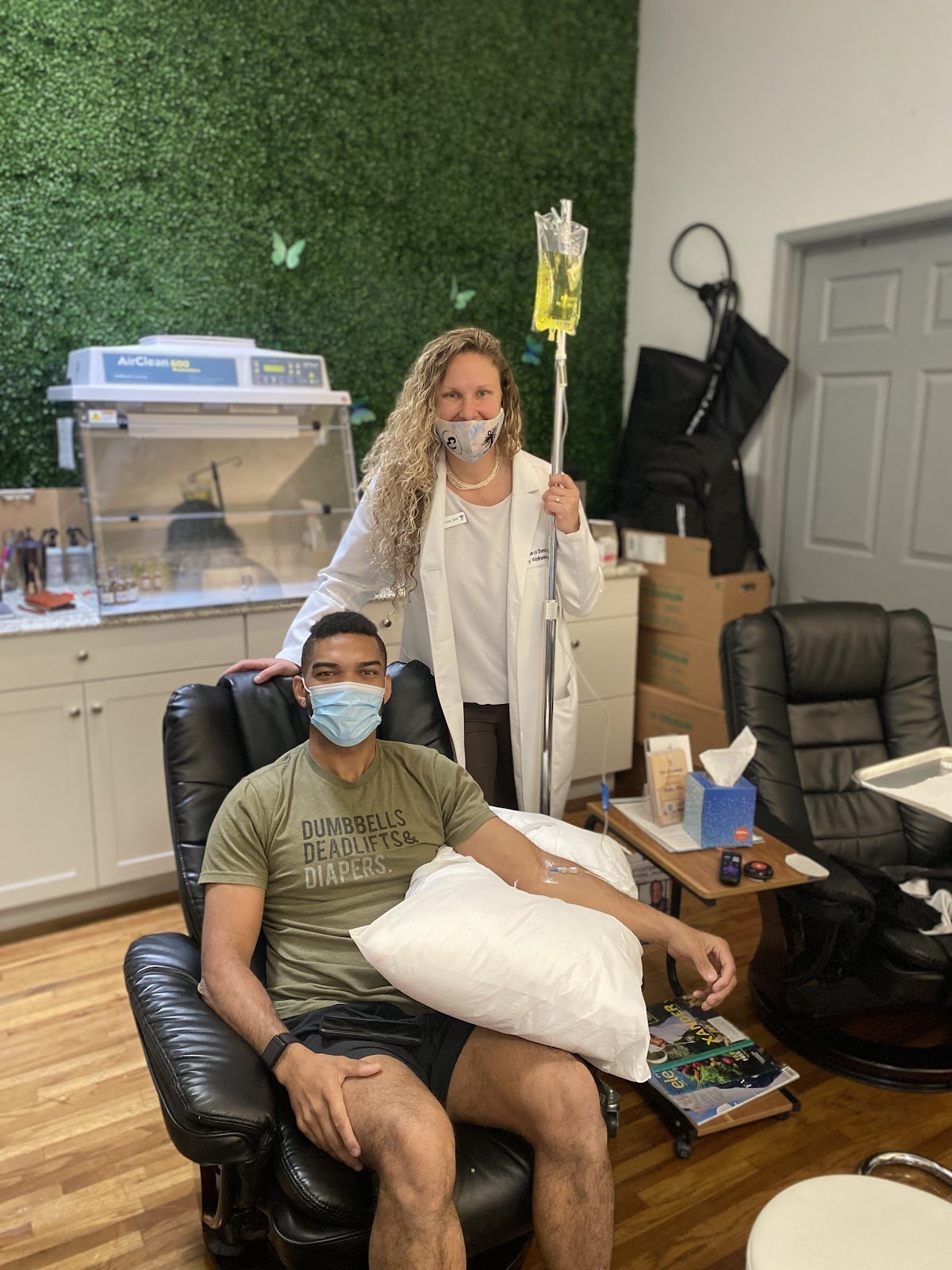 The skin is the largest organ in the human body and the one most exposed to the sun especially during the summer. During this season, the feeling of the hot sun on your skin is amazing. However, the feeling may not be very wonderful in Florida as the sun may leave you a dehydrated frame in a short while, and water and moisturizer will not suffice.
Dehydration is not good for your health and may cause different symptoms. When the body does not have adequate water and the right nutrients, even its functionality becomes compromised. Among the symptoms you may present include fatigue, constipation, issues with the skin, pain in the joints, problems with your digestion, weight problems, and migraines, among other side effects.
So what do you do in such a case? IV Nutrition is the answer, rehydrating the body and making sure that your summer is fun. It also ensures you have a optimally hydrated body.
Summer is fast approaching; IV Nutrition is the choice ammo!
The IV Nutrition therapy provides a simple, effective, and efficient way for you to restore your body's health. It does so by delivering nutrients to the bloodstream, thereby providing the surefire solution for anyone looking to enjoy their time despite the holiday head.
Working
In its working, IV Nutrition infuses certain nutrients to the blood better than what would be achieved with regular vitamins and supplements. The contents of the treatment compose of a specific formula and the intravenous delivery ensures that these nutrients are completely absorbed, rather than being derailed in the gastrointestinal tract.
Complete absorption ensures nutrients go to every part of the body and serve their intended purpose. You recover from what the summer heat has done to you, rehydrating with maximum efficiency.
Benefits
There are many benefits tied to IV Nutrition starting with the fluids unique ability to reverse dehydration while delivering the best nutrient combination requisite for body utilization. Depending on your chosen IV fluid, you revitalize the body and body tissues with vitamin B12, vitamin C, magnesium, electrolytes, and calcium. In the end, you enjoy a more energized body with good endurance, comfort and general body wellness.
Your immunity improves; the skin becomes clearer because it is detoxified while your state of mind improves.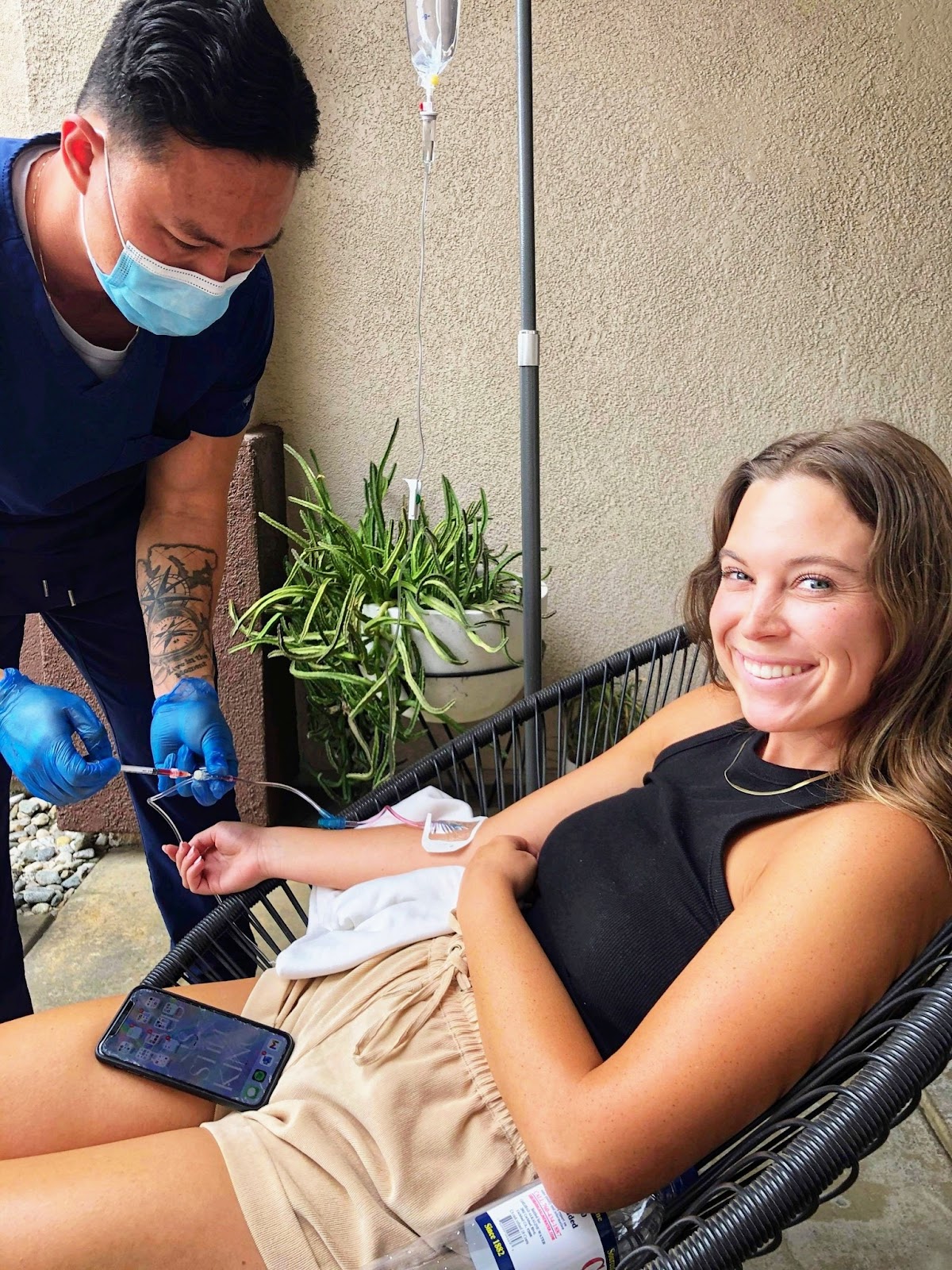 Types of IV cocktails on our menu
There are several types of IVs, each with its own set of value additions to the body. Among those we offer include:
Class
Category
Nutrients
Function

Classic IV Cocktail (1000ml)

Health & Harmony

Vitamin C

Magnesium

B-complex

Methyl B-12

Improve memory & brain function

Increase energy

Protect the body from illnesses, e.g., the flu.

Walk of shame

Zofran

Toradol

B-complex

Magnesium

Provides relief from headache and nausea as you rehydrate your depleted cells

Fat burner 

Methionine

Inositol

Choline

L-carnitine

Methyl B-12

Triggers and promote fat burning processes in your body to optimize cell function and burn fat.

Allergy relief 

Dexamethasone

Benadryl

Pepcid

Provides relief from the irritating symptoms of common allergies

Strengthens your immune system

Jet lag cure

Toradol

Vitamin C

Methyl B-12

B-Complex

Recover from the groggy, fatigued feeling of a long flight with lasting energy that will quickly get you back to feeling like yourself.

Migraine reliever 

Zofran

Toradol

Benadryl, 

Extra fluid

Relief from pounding headache 

Prevent the recurrence of future migraines.

Premium IV cocktails (1000ml)

Energy booster

Methyl B-12

B-Complex

L-carnitine

Zinc

Instant relief from fatigue

Increased energy and stamina

Beauty elixir

Glutathione

Vitamin C

Biotin

Has powerful antioxidants to reduce the signs of aging

Antioxidants repair damage caused by free radicals.

Immunity booster

Zinc

Double Vitamin C

Methyl B-12

B-Complex

Infuses body cells with top immune boosting vitamins to help the body fight off infections

Specialty IVS (1000ml)

Pure hydration

Provides recovery from rapid loss of fluids due to intense workouts, a hot day in the sun, or the flu

Perform & recover

MIC

L-Carnitine

Taurine

Tri-Amino

B-complex

Magnesium

Zinc

Replenishes the body's micronutrients

Increases energy so that you can train harder, perform better, and recover faster

Thyroid support

Boost Thyroid gland function

Regulate body metabolism with this combination of vitamins and minerals.

Nerve health

Alpha-Lipoic Acid (ALA) boosts nerve health and overall wellness 
Regardless of the activities you have planned for your summer and summer travel, IV nutrition therapy is the way to go, getting you at your best so you look and feel good despite the hot weather. Here at JWP we offer professional IV hydration and nutrition treatments for clients looking to stay healthy and hydrated during the warmer months.