about us
MEET OUR TEAM OF EXPERTS
Our Mission
At Joy Wellness Partners (JWP®), we believe in the body's natural ability to heal itself.
Established in 2016 by Carol Bender, NP, JWP®'s mission is to provide the highest level of regenerative and wellness services in order to help our clients live active, pain-free lives, no matter their age.
From vitamin infusions to bio-identical hormone and peptide therapies to regenerative injections and stellate ganglion blocks, our services are natural and non-invasive approaches to achieving optimal wellness.
While we can't promise miracles, our providers offer you their 50 years of combined experience caring for patients with regenerative, integrative anti-aging medicine.
We promise to treat our patients with kindness and care.
Over 4,000 clients have already become a part of our JWP® family and are happy with the care they have received.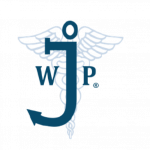 Carol Hanselman Bender, NP,
Founder, JWP® and EA
Joy Wellness Partners & Enliven Aesthetics Founder, and Lead Provider: Nurse Practitioner since 2013, specializing in regenerative and integrative medicine, providing a broad range of care, ranging from emergent medical treatments to medical consultations to regenerative injections.
Carol grew up in Lancaster, Pennsylvania. In 2009, she earned dual Bachelor's Degrees of Science in Economics and Nursing from the University of Pennsylvania's Wharton School of Business and School of Nursing. In 2009, Carol also co-founded LifeNet International, a non-profit conversion franchise of healthcare clinics in Burundi, Africa.
​
From 2009 to 2011, Carol developed her clinical skills as a nurse in the emergency room at the University Medical Center of Princeton in NJ. In 2011, she returned to Burundi to serve as the Medical Director of LifeNet International.
​
In 2013, Carol completed her Master's of Science in Nursing from the University of Pennsylvania and became board-certified as a Nurse Practitioner, specializing in Adult-Gerontology Acute Care.
From 2013 to 2017, Carol worked as an NP in five Emergency Departments in Southern California and in the Temecula Valley Advanced Medicine (TVAM) Clinic in Murrieta, CA. In TVAM, she learned to help patients find solutions to their pain through the powerful, life-changing results of regenerative medicine.
In 2016, inspired by her patients' outcomes in this cutting-edge field of healthcare and determined to help more patients, Carol engaged her healthcare management degree, her success with a healthcare startup in the heart of Africa and her clinical experience. She founded Joy Wellness Partners in 2016 in San Diego, CA, with the vision of achieving solutions to patients' problems through regenerative medicine. In 2019, she started Enliven Aesthetics, in order to better serve her clients' aesthetics needs.
Dr Michael Meng, DC, RN, RMSK
Dr. Michael Meng has 17 years of experience in musculoskeletal ultrasound, becoming certified as a Registered Physician of Musculoskeletal Ultrasonography (RMSK) in 2003, and has collaborated with our pain and injury team members for the past 3 years.
He received his degrees in Biology and Chemistry at Truman State University in Missouri, his Doctoral Degree in Chiropractic at Cleveland Chiropractic College in Missoouri, and his Nursing Degree from the International College of Health Sciences in Florida. Over the years, he has been a private consultant to medical doctors, medical societies, and physician colleges. Furthermore, he has been a university professor and a frontrunner in the fields of musculoskeletal ultrasound and regenerative medicine.
He has extensive clinical experience in orthopedics, rheumatology, pain management, anesthesiology, sports medicine, internal medicine and chiropractic. He has provided musculoskeletal ultrasound care at the United States Olympic Committee at Arco Olympic Training Center and the Interventional Spine Care and Orthopedic regenerative experts. He has taught at Boston BioLife, Society of Pain Practice Management and Napa Pain Conferences since 2010 and formerly taught at the University of California San Diego (UCSD) as a preceptor of fellows in the Sports Medicine Fellowship Program.
He is fluent in using ultrasound to diagnose pain conditions and guide all of the procedures that JWP® offers for pain, injury and post-traumatic stress injury. He enjoys speaking with patients in both Spanish and English, and is is eager to bring his ultrasound expertise to enhance the high-level integrative and regenerative medicine offered at JWP®.
Martyna Erskine, RN, MSN, FNP-BC, FAAMFM
Martyna Erskine grew up in Poland and graduated from Adam Mickiewicz University in 2013 with a Master's Degree in Chemistry. From 2013 to 2014, she worked as a Chemist at University's Laboratory in Poland where she conducted research on synthesized modified elements and molecules.
She moved to California from Poland in 2015, after her experience in a 'work & travel' program during the summer of 2014 in Coronado, California. From 2015 to 2017, she mastered her lab analysis and IV skills as a Phlebotomist and Lab Assistant at Scripps and Palomar Hospitals. Simultaneously, she completed her nursing school prerequisites at SDSU and Miramar College.
In December 2018, she graduated with her Bachelor's Degree in Nursing at the University of Miami with a specialty in acute care nursing. She was recruited directly out of school in December 2018 to work at Joy Wellness Partners as the first full-time RN. From 2019-2020, she also gained critical care experience as an intensive care unit (ICU) nurse in local hospitals. In January 2021 she graduated with her Master's Degree in Nursing as a Family Nurse Practitioner.
She is a primary female medical provider and skilled procedurist at Joy Wellness Partners. She is also a specialist in aesthetic procedures in Enliven Aesthetics. She cares about each of her patients and strives to help them find natural and regenerative solutions to live longer, happier, more fulfilled lives. She is fluent in Polish and English, and intermediate in Spanish and Russian. Aside from primary medical care, Martyna has an eye for design. Come to see her boxwood walls and the stunning butterfly art in the IV Lounge. In her personal life, she loves skating, hiking, paddle boarding, photography, traveling, and designing and making clothing.
Carlos Palomares, CRNA, MSN
Carlos Palomares, CRNA, MSN is a board-certified nurse anesthetist. He received his undergraduate education at Loma Linda University where he earned his associate's degree in Nursing, bachelor's degree in Cardiopulmonary Sciences and an RN degree. He worked for 6 years as an RN in the emergency department, ICU, and as a flight nurse. He then attended Cal State Fullerton and Kaiser Permanente School of Anesthesia and completed his master's degree in Nursing and an Anesthesia Residency. He has been practicing anesthesia for 18 years in a variety of settings such as trauma centers, rural hospitals, outpatient surgery centers, and plastic surgery offices. He has delivered anesthesia to patients of all ages and has extensive experience working with all surgical specialties. He has completed several ultrasound regional anesthesia courses and is well-versed in using ultrasound regional anesthesia techniques and opioid-free techniques in his current practice. In 2007, he formed a small anesthesia group and provides anesthesia staffing to several multi-specialty surgery centers and plastic surgery offices.
Carlos works closely with orthopedic surgeons and pain management physicians, which sparked his interest in chronic pain management and associated conditions, such as depression and PTSD. In 2019, he completed a one-year pain management fellowship at the University of South Florida, which included training in interventional techniques using fluoroscopy, ultrasound guidance and integrative approaches to managing chronic pain. More recently, he completed the Ketamine Academy training, to further add to his extensive experience in the use of ketamine in his practice, where he learned modalities that placed an emphasis in using ketamine for treatment resistant depression, PTSD, and chronic pain.
Carlos is also a founding member of Tree of Life Medical Missions, a non-profit organization formed in 2012 with the focus of providing hope and healing to indigenous communities around the world via medical & surgical campaigns. He currently serves as the anesthesia and logistics coordinator, as well as performing supply and equipment manager duties.
Bonnie Wright, RN, Advanced Aesthetic Injector
Bonnie Wright, brings nearly 40 years of nursing experience to Enliven's diverse team of expert Medical Aesthetic Providers. She felt a calling to be caring as a little girl and by the age of six had become recognized as the neighborhood nurse.
Bonnie began a nursing career at Pascack Valley Hospital in NJ which took her to the Bahamas, Thailand, and Cambodia, where she treated the Cambodian Royal Family.
She began working with neuromodulators like Botox in the 1980s when the treatment was still rare, and his since fine-tuned the art of aesthetic injectables.
Devin Kasunich, BSN, RN, IV Lounge & Aesthetic Nurse
Devin Kasunich has been a Registered Nurse since 2008, working primarily in the areas of nutritional wellness, sports medicine, orthopedic injuries and post-operative recovery.
Devin grew up in Watsonville, CA, and earned her Bachelor of Science degree in exercise physiology from Cal Poly, San Luis Obispo, with a concentration in health promotion and education. After completing her bachelor's degree, she worked as a physical therapy assistant and as a licensed massage therapist specializing in deep-tissue, Swedish, and sports massage. During this time, she also perfected her intravenous (IV) skills as a phlebotomist at the San Luis Obispo County Health Labs and Sierra Vista Medical Center, served as a State Beach lifeguard, and traveled to Indonesia, Western Australia, and Thailand to surf and experience new and varied cultures.
After receiving her California RN license in 2008 from Cuesta Junior College, Devin worked in hospital and ambulatory settings, most often as an orthopedic post-surgery recovery nurse. She also served as a psychiatric nurse, caring for adolescent females struggling with anorexia, bulimia, anxiety, and depression. In her role as a nurse on a team of nutritionists, doctors, and therapists, she gained insight into the damage that malnutrition can cause the human body and became keenly aware of the value of good nutrition for whole and healthy living.
As an experienced practitioner and an enthusiastic advocate of healthy, active lifestyles, Devin brings a holistic approach to her work at Joy Wellness Partners. She is excited to be a part of our team of compassionate and dedicated medical providers.
Dr Allison Mulcahy, MD, Supervising Physician
Allison Mulcahy, MD is a Board Certified in Integrative Medicine and Emergency Physician, and has held academic positions with the University of New Mexico, the University of Utah and the University of Washington. Dr. Mulcahy was a three season Division I athlete at Cornell University – where she studied chemical and biomedical engineering – and has been an avid backcountry skier and mountain biker for over two decades. She has worked and taught all around the world, volunteering for organizations such as Doctors without Borders and International Medical Corps.
She received her doctorate from the University of Nevada School of Medicine. She completed her residency in Emergency Medicine at Alameda County Medical Center in Oakland, CA, where she also completed a year-long ultrasound fellowship. She completed a two-year fellowship in Integrative Medicine with the University of Arizona in February 2020. She has worked in Emergency Medicine since 2006 and founded her own integrative and regenerative medicine clinic in Idaho, Boost, in 2018. She is excited to be able to support JWP® as our supervising provider, using an integrative approach in regenerative medicine to help people get back to doing what they love to do and help boost performance.
Dr. Mairead Masuda, Naturopathic Doctor
Dr. Masuda firmly believes that the key to healing is to understand the root cause of illness and the interconnectedness of mind, body and spirit. Her biggest passions lie with gastrointestinal dysfunction, infertility, preconception to postpartum care, and pediatric health, which she treats with a combination of supplements, diet and lifestyle changes, IV and injection therapy.
After receiving Bachelors degrees in science and biology from the National University of Ireland, Galway and the University of San Diego, Dr. Masuda considered pursuing a career in allopathic medicine; However, she felt called to pursue naturopathic medicine, which would allow her to help patients in a way that would truly benefit them long term and give them the opportunity to take control of their health and healing.
As if medical school alone wasn't a big enough feat, Dr. Masuda began the transformative process of becoming a mother to two vivacious girls, all while juggling the full time schedule of being a student. When she isn't wrangling her two children, she enjoys being outdoors, exercising, teaching Irish dance, reading, and traveling to see her family who are scattered across the world.
Fun fact: While obtaining her undergraduate degree she decided to pursue her passion of dancing by touring with the Irish dance show, Riverdance. Her time with Riverdance afforded her the opportunity to travel around the world, experience an array of culture, and enjoy really good food! More importantly, touring for months at a time in unknown countries, pointed out the stress that can result from this type of lifestyle, and the tools she needed to maintain her physical and mental health.
Payment
We accept the following payment methods:
– Cash.
– Credit cards.
– Venmo
– ApplePay
– PayPal
– Advanced Care Payment Plan: interest free payments for 14 months, approved in 60 seconds! Apply now


Contact Us
Here at JWP® we want to make the invoicing and payment process as easy and simple as possible. If at any time you have any questions, concerns, or just need to talk to one of our team members, we are more than happy to help you. Please feel free to contact us at any time.