Community Immunity – Free IV Delivery*
A solution to help fight the growing COVID-19 pandemic here in San Diego
The IV Lounge at JWP is offering FREE DELIVERY and SPECIAL PRICING when you schedule
3-or-more IV Infusions (within a five-mile radius of East Village, San Diego).
In addition to increasing accessibility in the community, JWP hopes to make the service more affordable by cutting prices, charging only what the treatment costs them to provide.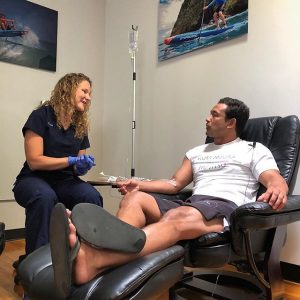 Schedule your group of 3 or more and get free delivery within a 5 mile radius of
The IV Lounge at JWP (East Village, Downtown, San Diego).
3+ 1L Immune Booster IVs – $95 each (save $34 each)*
7+ 1L Immune Booster IVs – $85 each (save $44 each)*
10+ 1L Immune Booster IVs – $75 each (save $54 each)*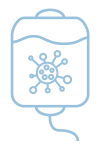 Prevent and treat illness such as the cold and flu with key vitamins and antioxidants that strengthen your immune system.
Key Ingredients:
Zinc, Vitamin C, Magnesium Chloride
How to schedule your delivery:
Do you need more information?
We would love to hear from you!
Please contact us by filling out the form below, or call us at (858) 609-0866.
Our offices are open M-W-T-F | 9-5 PST. We are here to help. Thank you!
*All treatments must be fully paid for at time of scheduling. Tele-consent form must be signed and received prior to appointment. Free delivery applies only to clients within a five-mile radius of our clinic located at 838 G Street, San Diego, CA additional mileage charges apply for deliveries outside of a five-mile radius from this address. Additional fees and exclusions may apply.