We Treat Pain and Injury Differently
At Joy Wellness Partners, we treat your pain and injury differently. With our unique approach, you will receive the most personalized and advanced regenerative medicine available. Learn how each step in our process is specially designed to help you recover stronger and faster, while avoiding the costs of an invasive surgery.
Where is your pain?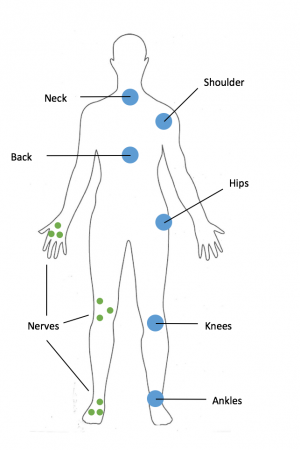 Shoulders, necks, backs, knees, ankles, hips, and nerves can all be restored to pain-free function at an accelerated pace.
Let us help you by properly diagnosing and treating your pain directly at the source, allowing you to avoid costly surgeries.
Our Approach
Step 1: Diagnosis
In order to heal your body, we need to first understand it. That is why we utilize ultrasound to properly diagnose the source of your pain and injury. With ultrasound diagnostics we are able to show you, in live time and with extreme accuracy, where your pain is coming from. From this powerful diagnosis, we are able to recommend a treatment that is personalized to your body's specific needs.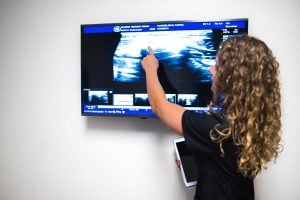 Step 2: Treatment
Once we have properly determined the source of your pain or injury, we can recommend the treatment that is right for you. We offer a wide range of treatments for pain and injury, as each person's body is unique.  All of our treatments are administered through precise injections under ultrasound guidance.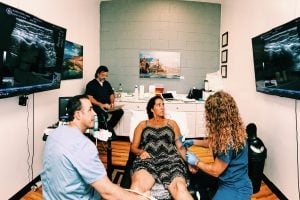 Step 3: Recovery and Follow-Up
Once you have received your treatment, you are free to resume most normal activities immediately. Depending on the severity of your injury, most patients are able to resume more strenuous activities within a few weeks. Typically, we ask that our clients come in for a follow-up appointment. In the follow-up appointment, we use ultrasound to examine the treatment area to assess your recovery. This helps us to ensure that you are happy, healthy and fully recovered.
Pain and Injury Treatments
PRP for Pain and Injury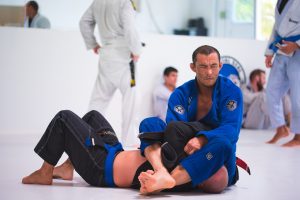 Platelet-Rich Plasma (PRP) therapy offers a safe, cost-effective and nonsurgical solution to healing injury and pain, by accelerating the reparation process of damaged tissues. Using cutting edge medical technology, PRP therapy utilizes the body's natural healing powers, the growth factors and plasma cells extracted from one's own blood, to stimulate regeneration of cells and heal common injuries. A number of high-profile athletes use PRP therapy for injury treatment, so that they are able perform at their best without surgeries or invasive procedures. At JWP, we offer the most advanced form of PRP to ensure that our clients get the results they desire.
Benefits: 
√  Repairs large areas of muscle damage
√  Heals damaged tissue
√  Reduces inflammation
√  Eliminates pain
√  Stimulates cell regeneration
√  Prevents build-up of scar tissue
√  Uses your own body to heal itself
√  Alternative to creams and surgery
Placental Tissue Matrix (PTM)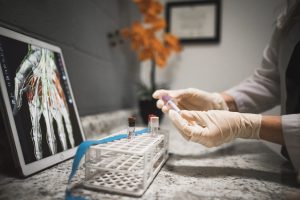 Placental Tissue Matrix Allograft (PTM Therapy™) is a breakthrough treatment that works to heal and repair injury and pain, reducing discomfort and restoring optimal function to your body. If you suffer from chronic pain or have had a sports-related injury that is affecting you in your everyday life, PTM Therapy™ could be the solution for you. PTM Therapy™ comes from the extract of placental stem cells and is effective for repairing connective tissue injuries like ligament and tendon tears, joint arthritis, and meniscus degeneration.
Benefits: 
√  Heals damaged tissue
√  Reduces inflammation
√  Eliminates pain
√  Stimulates cell regeneration
√  Prevents build-up of scar tissue
√  No blood draw required 
√  Effective for clients of all ages and levels of health
Nerve Hydrodissection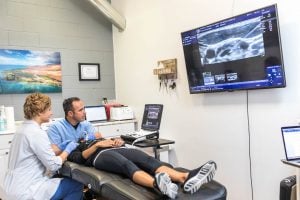 Pinched nerves cause many common pain issues including sciatica, chronic headaches and carpal tunnel syndrome. Nerve hydrodissection is defined as the application of gentle fluid pressure through the conduit of a needle to open the space around the nerve. The injection of fluid around the nerve can permanently separate fascial layers, muscles or adhesions from the nerve. This decompresses the nerve and enables the nerve to move freely and receive its vital blood flow, to provide long-lasting relief from pain. No longer does a client with sciatica need to take muscle relaxants or run to the emergency room to experience pain relief.
The Nerve Hydrodissection treatment is ideal for clients with any form of pain. Our advanced ultrasound technology allows us to see the nerves better than any other imaging modality, so that we are able to offer a precise diagnosis and treatment.
Nerve Hydrodissection can help to treat:
√  Chronic Pain
√  Whiplash
√  Muscle spasm
√  Carpal Tunnel Syndrome
√  Sciatica
√  Ulnar Tunnel Syndrome
√  Migraines
√  Numbness in the fingers or toes
√  Nerve damage or impingement
√  Pain in the ribs or intercostal muscles
More Treatment Information
Placental Tissue Matrix Allograft, Platelet-Rich Plasma (PRP), Stem Cell Growth Factors, and Nerve Hydrodissection treatments offer a nonsurgical solution to your chronic pain and injuries.  Each of these options utilize the newest scientific technology combined with your body's own healing capabilities to rapidly heal damaged tissue from the inside out.
Unsure which therapy is best for you?  It's ok – that's normal!  We won't know either, until we ultrasound it during your consultation.  It is through that scan that we will determine the best recommended therapy for you, so it's OK not to know exactly what solution will be used in advance. So book a consultation exam and we'll include the exam complimentary in your treatment if you opt for treatment on the same day.
"Before being treated by Carol, I had two surgeries on my hips, and had to take a year off of football. It was heartbreaking because I did not notice any results from the surgeries. Then I found out about Carol and her regenerative medicine, and decided to get treated. For the first time, I felt real results. I could move better and have less pain. I am a completely different athlete."

PRP Therapy for Hip Impingement Pain

"Absolutely do not be afraid. It is safe, I did a lot of research before. I am a pretty big baby when it comes to being treated. It was the best thing I ever did because it affects your whole life."

BioTE® Hormone Balancing

"Within the first week I noticed that small things like sitting and standing did not hurt nearly as bad as they used to. I am able to sleep much better. I am able to stand up and sit down without pain. I have gone from being in pain almost all the time, to only feeling pain every now and then (I am only 4 weeks after the treatment so it will only get better from here)."

PTM Therapy™ for Chronic Back Pain

"If I did not have the peace of mind, knowing that these treatments exist, I would not be able to push as hard professionally. I am a customer for life"

Pain and Injury Treatment

"Teaching my Zumba classes had become increasingly challenging because of my knee pain. My doctor diagnosed me with tendonitis, and suggested BioRenew® PTM Therapy. In just a month, my pain was gone and I was back to teaching Zumba! Now, I want to start taking a Yoga teacher-training course."

PTM Therapy™ for Knee Pain

I am sleeping better, I feel sharp, I have more endurance when I work out. My sex life- she wasn't kidding! That was a big change, my sex life is almost crazy amazing, I feel like I am 25

BioTE® Hormone Balancing

"During my first appointment at JWP, the Joy Wellness Team discovered that I had four compressed nerves in my knee, and treated my with Nerve Hydrodissection. As soon as I stood up after the treatment, I felt immediate relief in my knee. For the first time in years I could walk without pain. Joy Wellness Partners has significantly improved the quality of my life."

PTM Therapy™ for Neck and Back pain and Nerve Hydrodissection for Knee pain
Save 10% off your first visit when you schedule online.
Have a Question?
We would love to hear from you! If you have any questions about a treatment, or would like more information, feel free to fill out the form below, or call us at, (858) 609-0866 during our business hours to speak directly to a representative.