Clinic Changes
We are working hard at Joy Wellness Partners to keep our clientele, staff and community healthy during the COVID-19 pandemic. As a result of the latest regulations from the CDC, WHO, DEA, and public health departments, we have implemented the following changes.
Please feel free to call or text us at 858-609-0866 if you have any questions.
1. Our hours are changing. Our clinic will be CLOSED temporarily Tuesday, Wednesday, Thursday and Saturday.
2. Our clinic is temporarily a hug-free and handshake-free zone. Smiles, elbow taps, winking, and jazz hands welcome! On-site you will also notice furniture has been in an effort to reduce person to person contact, our staff has hung helpful signs with reminders on how to minimize spreading germs and how to stay healthy, we are also cleaning regularly on the hour sanitizing surfaces in the clinic including faucets, doorknobs, computers, metal especially.
3. Complimentary Super-B shots. We're offering complimentary immunity boosting vitamin B shots at your in-office visit. Vitamin B deficiency can negatively impact proper immune function, and we want to give you your best chance at staying healthy throughout this season.
4. We will remain a family friendly clinic. With school and child care facility closures want to assure you that healthy families and children will continue to be welcome in our clinic for as long as possible. While we recommend following the recommendations from the CDC and WHO to limit exposure at this time, our team is dedicated to ensuring you receive your medical treatment as your family and children accompany you.
Treatment does not increase your risk for contracting COVID-19.
COVID-19 is spread person to person. While an interruption in your skin's barrier increases risk for bacterial infection, COVID requires access to the mucus membranes of your respiratory system or your eyes. You will be no more susceptible to COVID post-treatment than before.
5. New mobile treatments available. While we are temporarily closed, we're offering new mobile treatments, as well as tele-health screening and consultations by phone. Keep scrolling for details.
6. We have discounted the price of our tele-health consultation to $50. These appointments allow our clients to speak to a provider by phone or video for wellness checks, prescription medication, and follow-up consultations to treatments received at JWP and EA.
7. Enliven Aesthetics will be closed temporarily. Our medical spa, Enliven Aesthetics will be closed until the ban on non-essential services is lifted.
8. Mobile medical spa treatments available. While our doors are closed, our Enliven Aesthetics medical spa treatments are temporarily available to you at home.
9. Special Event Cancellations and Updates: Our April 11th "Botox, Bubbles, and Brunch" event will be cancelled.
You can still take advantage of this special event pricing by scheduling an appointment.
Please RSVP by calling us at 858-609-0866 to schedule or go to Eventbrite.com.
***If you RSVP by Eventbrite, please be sure to keep an eye out for an email from one of our friendly patient coordinators.
10. Mobile IV service is available. If you are experiencing symptoms related to a viral upper respiratory infection, please consider staying home and scheduling a mobile IV infusion home-delivered to you.
50% off additional mileage fees
for IV Delivery
11. Current shipping charges: You may purchase your medication and supplements through our desk at 858-609-0866 and have them shipped to you. Please be aware that COVID-19 may affect shipping time and cost in some cases.
$25 Standard shipping | $50 Expedited shipping
Community Immunity!
Free Delivery + At-Cost Prices
When you schedule
3 or more Immune Booster IV Infusions
Avoid infection with optimal immunity!
More info.
Regenerative Medicine
Joy Wellness Partners utilizes cutting edge regenerative therapies and solutions derived from the body's basic elements to boost its ability to restore itself in a very dramatic and powerful way.
"Our main concern is that too many people turn to surgery and medication for pain while it can be avoided, and too many people live with severe pain while it can be alleviated."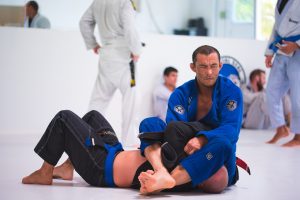 By harnessing the body's natural basic elements to boost its ability to restore and heal itself in a very dramatic and powerful way, this cost-saving alternative to invasive surgery is used to relieve:
Led by Shawn Tierney, DC, RMSK Musculoskeletal Sonologist and Carol J. Bender, NP, the knowledgeable team of medical providers at JWP specializes in Regenerative Medicine with Musculoskeletal Ultrasound. Our team uses only the safest, highest-quality clinical and pharmaceutical-grade regenerative materials produced in an FDA-registered and inspected processor laboratory. Ultrasound enables our team to ensure pin-point accuracy which allows for the highest possible outcome for all of our clients.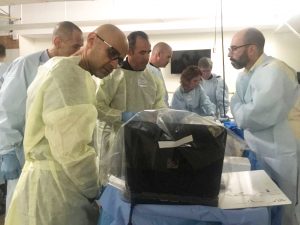 When he's not here at JWP, Dr. Tierney travels the world as a faculty member of MSKUS providing advanced training in Musculoskeletal Ultrasound for Rheumatologists, Orthopedics, Anesthesiologists, Sports Medicine Physicians, Pain Management Physicians, Radiologists, and Sonographers.
"Don't settle for average, begin your journey to hormone optimization with a JWP hormone expert today!"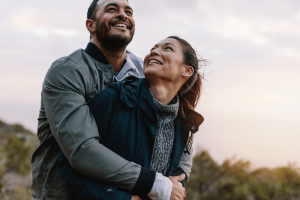 Symptoms of Hormone Imbalance
Men
Low sex drive
Erectile Dysfunction
Chronic fatigue
Loss of muscle mass
Increased body fat
Decreased bone mass
Mood changes
Lower mental capacity
Depression
Irritability
Brain Fog
Women
Fatigue
Night Sweats
Hot flashes
Decreased sex drive
Weight gain
Insomnia
Irritability
Anxiety
Depression
Cold hands and feet
The "normal range" of hormones in traditional medicine is much lower than "optimal" hormone levels found in healthy young adults, as a result hormone imbalance is often overlooked. It starts with a simple blood test!
You may begin to experience symptom resolution in as little as four weeks and full optimization may be reached within six months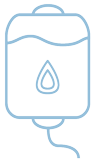 IV Hydration
Vitamin shots offer a quick and easy way to administer powerful vitamins, antioxidants and amino acids directly into your body.
Whether you are constantly tired and groggy and are looking for a lasting energy boost or are looking to lose weight in a natural and effective way, we have a variety of shots that are tailored to your needs.

Medical Aesthetics
Are you worried about wrinkles, blemishes, acne, or suffer from aging, sagging or scarred skin?
Our cosmetic treatments utilize the body's natural healing powers, the growth factors extracted from one's own blood, to stimulate the regeneration of healthy cells. Our treatments provide rejuvenating solutions to help keep your face looking young and beautiful.
Explore our wide variety of regenerative medicine treatments


that are specifically designed to improve your

health

and

wellness
"Before being treated by Carol, I had two surgeries on my hips, and had to take a year off of football. It was heartbreaking because I did not notice any results from the surgeries. Then I found out about Carol and her regenerative medicine, and decided to get treated. For the first time, I felt real results. I could move better and have less pain. I am a completely different athlete."

PRP Therapy for Hip Impingement Pain
Featured Staff
We are privileged to have Dr. Shawn Tierney as a part of our expert staff at JWP. Dr. Tierney is one of the most highly-trained radiologists of all nerves, muscles and joints of the body, and has guided the treatment of hundreds of professional athletes including 10x national jiu jitsu champion Tom Cronin. Using ultrasound, Dr. Tierney is able to more clearly and accurately diagnose what is causing clients pain, and provide treatments that are safe and effective. Learn more about Dr. Tierney's work and about the rest of the expert staff at JWP.
Our highly trained staff has over 25 years of experience in the field of regenerative medicine.
We have treated thousands of clients and have seen firsthand the life-changing results of regenerative medicine.
Our team is certified by ARDMS®, BioTE®, O-Shot®, and P-Shot®
All services of Joy Wellness Partners are provided under the supervision of board certified physician Dr. Sandra Goines.