Hello Spring
Start by taking care of yourself, check out our JWP Clinic Savings!
Regenerative Medicine
Joy Wellness Partners utilizes cutting edge regenerative therapies and solutions derived from the body's basic elements to boost its ability to restore itself in a very dramatic and powerful way.
Our highly trained staff has over 25 years of experience in the field of regenerative medicine.
We have treated thousands of clients and have seen firsthand the life-changing results of regenerative medicine.
Our team is certified by ARDMS®, BioTE®, O-Shot®, and P-Shot®
Pain & Injury
"Too many people turn to surgery and medication for pain when it can be avoided, and too many people live with severe pain when it can be alleviated."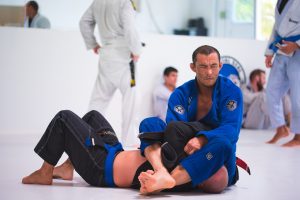 By harnessing the body's innate elements and boosting its ability to restore itself, this cost-saving alternative to invasive surgery is used to relieve:
Led by Dr Michael Meng, DC, RMSK Musculoskeletal Sonologist and Carol J. Bender, NP, the knowledgeable team of medical providers at JWP specializes in Regenerative Medicine with Musculoskeletal Ultrasound, in San Diego, California. Our team uses only the safest, highest-quality clinical and pharmaceutical-grade regenerative materials produced in an FDA-registered and inspected  laboratory. Ultrasound enables our team to ensure pin-point accuracy which allows for the highest possible outcome for all of our clients.
Featured Staff
Elleanor graduated from UEI College with honors, after completing 17 years as an in-home caregiver. She enjoys spending her free time with her daughter, and is an avid runner and health foodie. Here at JWP, she is ready to jump up and help with anything you may need and her soothing voice will immediately put you at ease.

Melisha graduated from Concorde Career College and hit the ground running with JWP as her first clinical job. She has a servant's heart and is always ready to listen and support our clients. She enjoys her weekend work as a server at Snooze in La Jolla.

Liz, a graduate of Penn Foster College, pours her caring heart into every day at JWP, supporting patients and team members in every possible way. She applies an incredible work ethic to each task she is given to ensure you receive the highest-quality products and services. She is in charge of ordering and stocking inventory, and maintaining our CLIA blood draw site.

This trio is the backbone to your care here at JWP and EA!
Men
Low sex drive
Erectile Dysfunction
Chronic fatigue
Loss of muscle mass
Increased body fat
Decreased bone mass
Mood changes
Lower mental capacity
Depression
Irritability
Brain Fog
Women
Fatigue
Night Sweats
Hot flashes
Decreased sex drive
Weight gain
Insomnia
Irritability
Anxiety
Depression
Cold hands and feet
The "normal range" of hormones in traditional medicine is much lower than "optimal" hormone levels found in healthy young adults, as a result hormone imbalance is often overlooked. It starts with a simple blood test!
You may begin to experience symptom resolution in as little as four weeks and full optimization may be reached within six months
Check out our Joy Wellness Partners Clinic Savings
The Stellate Ganglion Block
The Sympathetic Nervous System "Re-Boot"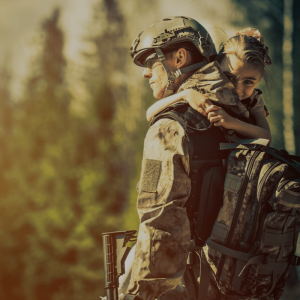 The Stellate Ganglion Block, or SGB, is a sympathetic nervous system "Re-Boot," used to treat symptoms of anxiety, long-term pain syndromes and stress disorders.
The SGB has worked to help former naval and military personnel recover from Post-Traumatic Stress Disorder following their return to civilian society. In nearly all of the cases that it was used, the SGB was found to have a significant impact on decreasing levels of depression, anxiety and improving the mental health of clients.
Testimonials
"I was attracted specifically to the CJC 1295 and Ipamorelin solution because of the potential slimming affects in the stomach area while keeping and building muscle strength. I noticed great results right away, and could tell the difference from the first dose. It immediately helped me at the gym. I had quicker recovery after my workouts and was able to recapture depleted muscle strength sooner than I thought possible."

CJC 1295 and Ipamorelin Peptides

"I came in to JWP with long-standing knee pain, but as soon as I got off the table after the injections of A2M, my pain was gone. I am still pain-free 2 weeks later, and I know it is still working. I am so grateful that I can get back to hiking and dancing."

Pain and Injury Treatment

"Thymosin alpha 1 made my joints feel less heavy and stiff; made me feel more alert"

Thymosin alpha 1 Peptide

"Thymosin alpha 1 made me feel the best I have in years, when I started having thyroid and gut issues."

Thymosin alpha 1 Peptide

"I have been taking MK677 for approximately two years. I had heard about it through friends. I noticed it was much easier to maintain muscle mass and have never suffered any side effects while on it. I would completely recommend this for the health benefits - it is a very safe supplement."

MK677 Peptide

"Well,  Joy Wellness Partners have done it again! Terrific staff... and natural solutions to fix many different issues! Went to San Diego for treatment on my arm. I've been in pain all year! But Covid hit and so I dealt with it. Highly recommend you look them up and look for ways to heal that don't involve surgery. Thank you Carol Bender! (And Staff). Healing nicely at home!!"

Placental Tissue Matrix and Hydrodissection Treatments

"Semax has helped my memory, my learning in my college courses, and my recall of information. Plus, it's an easy nasal spray, I don't have to poke myself with a needle to get it in me."

Semax Peptide

"Before being treated by Carol, I had two surgeries on my hips, and had to take a year off of football. It was heartbreaking because I did not notice any results from the surgeries. Then I found out about Carol and her regenerative medicine, and decided to get treated. For the first time, I felt real results. I could move better and have less pain. I am a completely different athlete."

PRP Therapy for Hip Impingement Pain

"Thymosin alpha 1 kept my immune system strong throughout the pandemic and my first pregnancy."

Thymosin alpha 1 Peptide
Explore a wide variety of treatments and improve your wellness and your life.
IV Hydration
Vitamin shots offer a quick and easy way to administer powerful vitamins, antioxidants and amino acids directly into your body.
Whether you're constantly tired and looking for a lasting energy boost or feeling heavy and wanting to lose weight in a natural way, we have a variety of shots that are tailored to your needs.
Medical Aesthetics
When you look in the mirror, are you worried about wrinkles and acne scars, or maybe you suffer from aging, sagging or scarred skin?
Our cosmetic treatments provide rejuvenating solutions to help keep your face looking young and beautiful. From botox and fillers to peels and PRP, we will tailor a treatment plan to exceed your expectations.
Medical Aesthetics
When you look in the mirror, are you worried about wrinkles and acne scars, or maybe you suffer from aging, sagging or scarred skin?
Our cosmetic treatments provide rejuvenating solutions to help keep your face looking young and beautiful. From botox and fillers to peels and PRP, we will tailor a treatment plan to exceed your expectations.
All Regenerative Medicine Services of Joy Wellness Partners San Diego are provided under the supervision of board certified physician Dr. Allison Mulcahy.