Joy Wellness Partners COVID-19 Clinic Updates
We can't tell you enough, how much your support means to us during these uncertain times.
Your health and safety is our priority. Thank you for continuing to bear with us as we adopt new policies and procedures in order to remain compliant with emerging COVID-19 pandemic regulations. Please contact us any time for more information, we're here for you.
Call or text: 858-609-0866 or email: info@joywellnesspartners.com

1. Face coverings. It is mandatory that, in order to receive treatment, all clients wear a face covering that fully covers their nose and mouth. Our staff is also required to wear face coverings and they will provide one to you if necessary.
2. Secured entry. Our entrance is secured and we are requiring that all clients and guests notify us upon arriving in order to be welcomed in by our patient coordinators, you can do so by calling or texting 858-609-0866.
3. COVID-19 Check-list to Prevent the Spread. Our team has developed a thorough check-list of tasks based on state and county guidelines for reopening that is completed prior-to and following all outpatient appointments (see more below).

5. Air purification. We've installed commercial grade air purification systems in each of our treatment rooms.
6. Additional treatment room precautionary measures. Each room is equipped with paper coverings and alcohol spray in order to keep surface areas sanitized.
7. Household members are allowed. Your comfort is important to us. While we know that having someone accompany you for moral support is at times optimal, we encourage you to continue to only travel to our clinic with members of your household.
Social Distancing Remains In Effect
All staff and clientele are asked to continue maintaining 6 feet of social distancing at all times, unless in treatment.
9. COVID-19 testing.  Three options of antibody testing for immunity.
10. Precautions at check-out. We will sign the CC reader for you for less contact
11. Evolving health & safety protocol. Continuing to maintain San Diego County Guidelines for Re-opening and Operating Safely
Treatment does not increase your risk for contracting COVID-19.
COVID-19 is spread person to person. While an interruption in your skin's barrier increases risk for bacterial infection, COVID requires access to the mucus membranes of your respiratory system or your eyes. You will be no more susceptible to COVID post-treatment than before.
Regenerative Medicine
Joy Wellness Partners utilizes cutting edge regenerative therapies and solutions derived from the body's basic elements to boost its ability to restore itself in a very dramatic and powerful way.
"Too many people turn to surgery and medication for pain when it can be avoided, and too many people live with severe pain when it can be alleviated."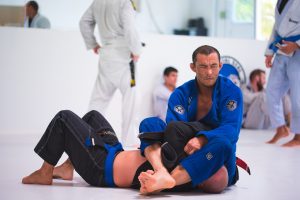 By harnessing the body's innate elements and boosting its ability to restore itself, this cost-saving alternative to invasive surgery is used to relieve:
Led by Shawn Tierney, DC, RMSK Musculoskeletal Sonologist and Carol J. Bender, NP, the knowledgeable team of medical providers at JWP specializes in Regenerative Medicine with Musculoskeletal Ultrasound. Our team uses only the safest, highest-quality clinical and pharmaceutical-grade regenerative materials produced in an FDA-registered and inspected  laboratory. Ultrasound enables our team to ensure pin-point accuracy which allows for the highest possible outcome for all of our clients.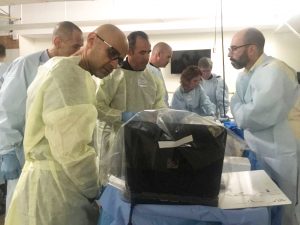 When he's not here at JWP, Dr. Tierney travels the world as a faculty member of MSKUS providing advanced training in Musculoskeletal Ultrasound for Rheumatologists, Orthopedics, Anesthesiologists, Sports Medicine Physicians, Pain Management Physicians, Radiologists, and Sonographers.
"Don't settle for average, begin your journey to hormone optimization with a JWP hormone expert today!"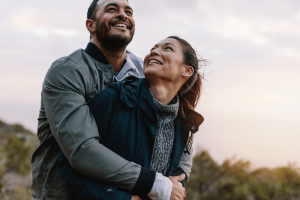 Symptoms of Hormone Imbalance
Men
Low sex drive
Erectile Dysfunction
Chronic fatigue
Loss of muscle mass
Increased body fat
Decreased bone mass
Mood changes
Lower mental capacity
Depression
Irritability
Brain Fog
Women
Fatigue
Night Sweats
Hot flashes
Decreased sex drive
Weight gain
Insomnia
Irritability
Anxiety
Depression
Cold hands and feet
The "normal range" of hormones in traditional medicine is much lower than "optimal" hormone levels found in healthy young adults, as a result hormone imbalance is often overlooked. It starts with a simple blood test!
You may begin to experience symptom resolution in as little as four weeks and full optimization may be reached within six months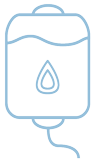 IV Hydration
Vitamin shots offer a quick and easy way to administer powerful vitamins, antioxidants and amino acids directly into your body.
Whether you're constantly tired and looking for a lasting energy boost or feeling heavy and wanting to lose weight in a natural way, we have a variety of shots that are tailored to your needs.

Medical Aesthetics
When you look in the mirror, are you worried about wrinkles and acne scars, or maybe you suffer from aging, sagging or scarred skin?
Our cosmetic treatments provide rejuvenating solutions to help keep your face looking young and beautiful. From botox and fillers to peels and PRP, we will tailor a treatment plan to exceed your expectations.
EXPLORE A WIDE VARIETY OF TREATMENTS AND IMPROVE YOUR WELLNESS AND YOUR LIFE.
"Before being treated by Carol, I had two surgeries on my hips, and had to take a year off of football. It was heartbreaking because I did not notice any results from the surgeries. Then I found out about Carol and her regenerative medicine, and decided to get treated. For the first time, I felt real results. I could move better and have less pain. I am a completely different athlete."

PRP Therapy for Hip Impingement Pain
Featured Staff
We are privileged to have Dr. Shawn Tierney as a part of our expert staff at JWP. Dr. Tierney is one of the most highly-trained radiologists of all nerves, muscles and joints of the body, and has guided the treatment of hundreds of professional athletes including 10x national jiu jitsu champion Tom Cronin. Using ultrasound, Dr. Tierney is able to more clearly and accurately diagnose what is causing clients pain, and provide treatments that are safe and effective. Learn more about Dr. Tierney's work and about the rest of the expert staff at JWP.
Our highly trained staff has over 25 years of experience in the field of regenerative medicine.
We have treated thousands of clients and have seen firsthand the life-changing results of regenerative medicine.
Our team is certified by ARDMS®, BioTE®, O-Shot®, and P-Shot®
All services of Joy Wellness Partners are provided under the supervision of board certified physician Dr. Sandra Goines.