Josh Wang Kim
Josh Wang Kim, based in San Diego CA, is an American Mixed Martial Arts fighter with Korean and Chinese roots. Together with his twin brother, John Wang Kim, they are known as "The Twin Dragons" given both their heritage and their ferocious performances when fighting in the cage.
Growing up, Josh and his brother were a rowdy pair and both had a natural draw toward fighting. They fought other people and they even fought each other. When it came to entertainment, they watched martial arts movies and played fighting-based video games. It was when they turned 16 that they stepped into a dojo and began formally training. Their martial arts journey has been a rocket ship ever since.
The Rising Dragon
Between his amateur and professional records, Josh has a stunning 22 wins and only 1 loss via split decision. With a style that's a hybrid of Muay Thai, Karate, and Taekwondo, Josh is known for his electrifying performances and stunning knockouts. Most of Josh's fights are over within the first round. Ever dynamic, Josh has finished fights with punches, kicks, and a variety of submissions.
Primarily competing at 135 – 145 pounds (Bantamweight and Featherweight), Josh was the California Amateur MMA champion and has competed in various organizations including Epic Fights, Tuff-N-Uff, Ax Fighting, Cage Rage and more.
Most recently, Josh dwfeated Benji Gomez with a rear neck choke in UNF on May 21, 2022 in Burbank, CA.
Josh Wang-Kim is the 113th ranked of 713 active United States Pro Bantamweights.
The Future
Josh's ultimate goal is to be amongst the elite in MMA. We are honored to support his wellness at JWP and are excited to be a part of the ride.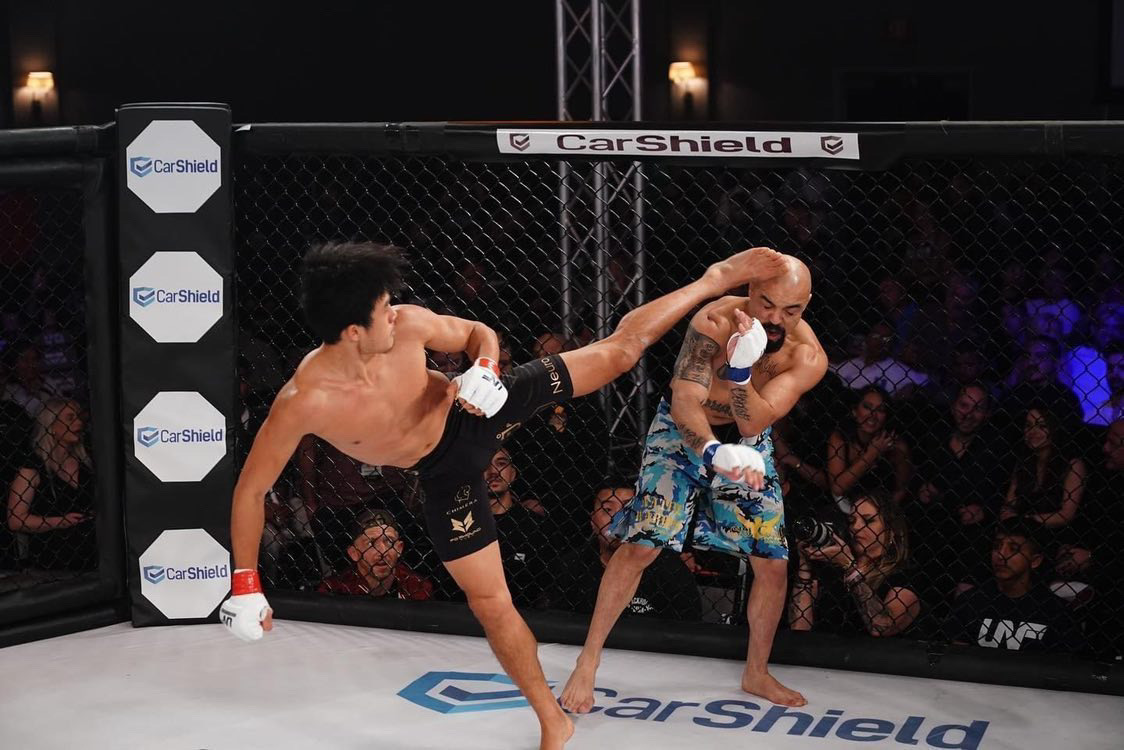 Bia Mesquita
Beatriz Mesquita is a Brazilian Jiu Jitsu (BJJ) competitor with arguably the best female competitive record in both Gi and Nogi of all time, having won 23 titles at black belt level in the 4 major Gi Championships.
With 9x gold medals, as of Worlds 2019, she holds the record for the most IBJJF World Championship titles at black belt level.
Beatriz was born in Brazil on the 7th of April 1991 and began training in 1996 at age five. She received her brown belt in 2009 and her black belt in 2011, both from her professor Leticia Ribeiro.[1]
In 2017, she defeated UFC fighter and 2x World Jiu Jitsu Black Belt Champion Mackenzie Dern in 64 seconds at their first competitive meeting in the Rio Falls Jiu Jitsu open.[5] In June 2018, Beatriz became the Eddie Bravo Invitational (EBI) Women's Bantamweight Champion submitting Luana Alzuguir in the Semi Final and Bianca Basilio in the final.[6]
Beatriz frequents the IV Lounge at JWP to benefit from its various natural vitamin infusions, and she works to optimize her hormones naturally with NP Carol Bender at JWP.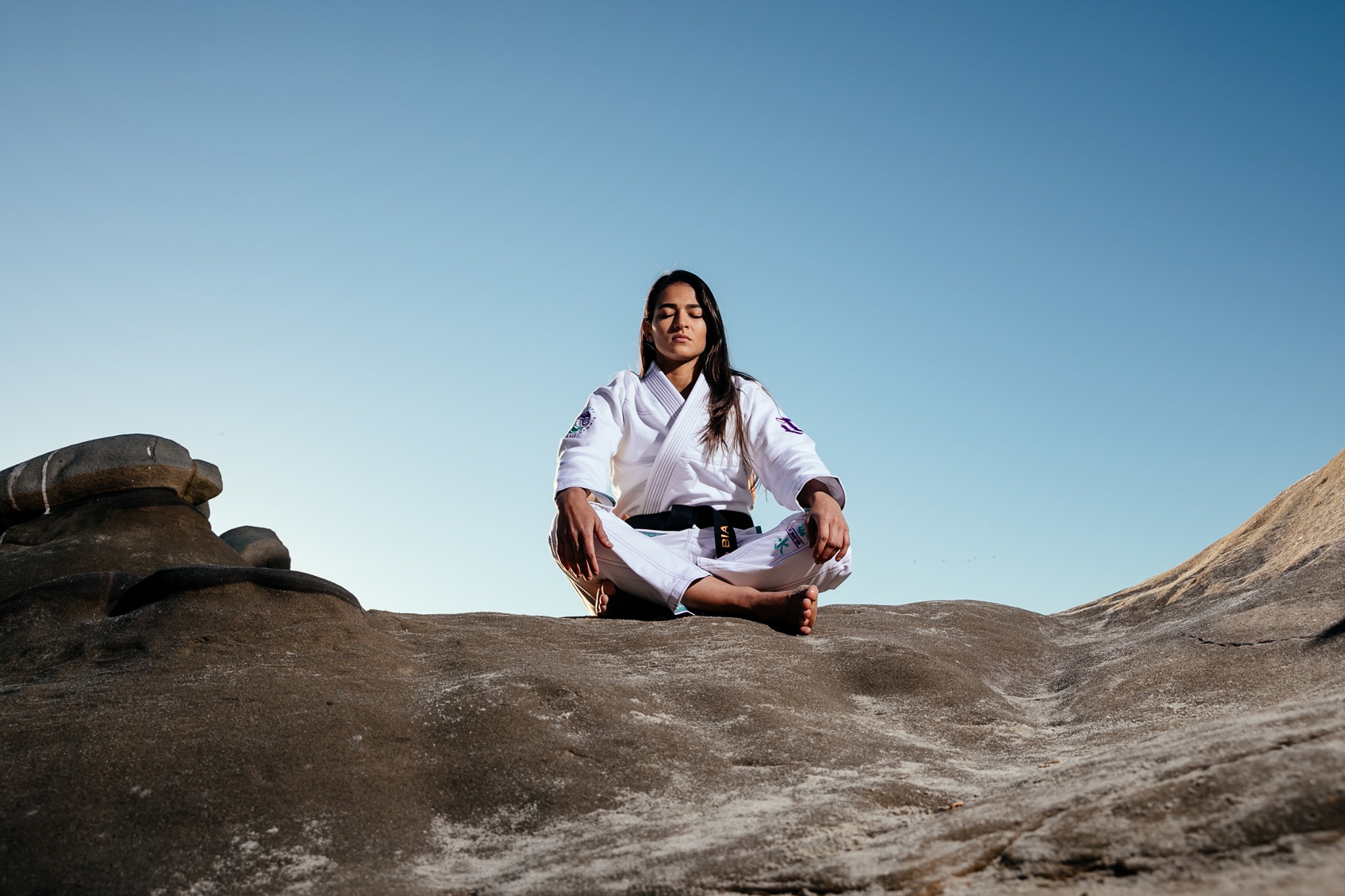 Chace Eskam
A two time All American high school wrestler, he was also inducted into San Diego's Sports Association Hall of Fame.
He followed up a successful high school wrestling career with an even more illustrious college one.
A 3-time PAC-12 place winner for Arizona State University and a 2015 PAC-12 finalist in the heavyweight division, he was named the 2015 PAC-12 Student Athlete of the Year. After overcoming cancer in college, he pursued an MMA career and currently boasts a 5-0 record with four of those wins coming by stoppage (2 submissions and 2 technical knockouts (TKO)).
On Friday night, October 29, 2021, Chace earned his California State title belt at Epic Fighting's 47th event, winning after just 11 seconds in Round 1. As of November 2, 2021, he is the 1st ranked of 63 active California Amateur Light Heavyweights.
Eskam trains under Coach Jordan Herring at MMA Coastal Combat in Oceanside, CA and is the current Epic Fighting light heavyweight champion and belt holder. Follow Chace as he pursues a career in the UFC.
And there's more! Chace is also a cofounder of a burgeoning cryptocurrency business, ChallengeDac. The Challengeeos app aims to offer a user-friendly blockchain app that allows users to create and fulfill geo-specific time-sensitive tasks for real blockchain rewards. Check it out at https://www.challengedapp.io/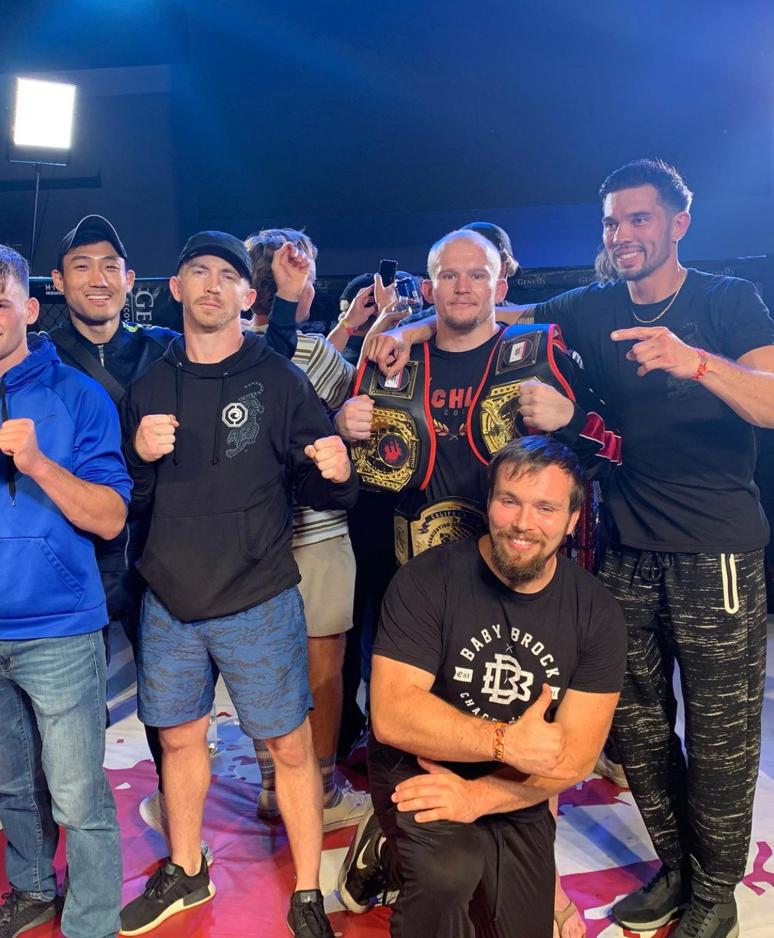 Roberts Roosevelt
Roberts made his UFC debut on November 20, 2018 against Darrell Horcher at The Ultimate Fighter 28 Finale.
Roberts was born in Miami, Florida in 1994. After his mother left the family due to domestic violence, Roberts began living with friends and family members whenever they could take him in. Roberts began selling drugs and stealing to support himself. As a result, he ended up in a youth correctional facility in San Francisco, California for a year. Roberts started to turn his life around at 19 years old when his daughter was born and started training in MMA. He took his first amateur fight in 2014 and turned professional in 2016. Roberts trains at Adrenaline MMA in San Bernardino under head coach Adam Rothwieler and at Carlson Gracie Temecula under Brazilian jiu-jitsu coach Tom Cronin.
After a 6–1 amateur career, Roberts started his professional MMA career in 2016. He amassed a record of 5–0 prior to his appearance on Dana White's Contender Series 15 web-series program on July 21, 2018 where he faced Garrett Gross. He won the fight via a submission in the second round and was signed by UFC.
Roberts made his UFC debut on November 20, 2018 against Darrell Horcher at The Ultimate Fighter 28 Finale. He won the fight via a guillotine choke in round one, earning him the award of UFC Performance of the Night. His next fight came on April 27, 2019 against Thomas Gifford at UFC Fight Night: Jacaré vs. Hermansson. He won the fight via unanimous decision.
Roberts faced Vinc Pichel on June 29, 2019 at UFC on ESPN 3. He lost the fight via unanimous decision. Roberts faced Alexander Yakovlev on November 9, 2019 at UFC on ESPN+ 21. He won the fight via unanimous decision. Roberts was scheduled to face Matt Frevola on April 25, 2020. However, on April 9, promotional officials scrapped the pairing due to COVID-19 pandemic.
Roberts faced Brok Weaver on May 30, 2020 at UFC on ESPN: Woodley vs. Burns. At the weigh-ins, Weaver weighed in at 157.5 pounds, 1.5 pounds over the lightweight non-title fight limit of 156 pounds. He was fined 20 percent of his purse and the bout with Roberts proceeded at a catchweight. Roberts won the fight via submission in round two. Roberts faced Jim Miller on June 20, 2020 at UFC Fight Night: Blaydes vs. Volkov. He lost the fight in the first round after verbally submitting to an armbar.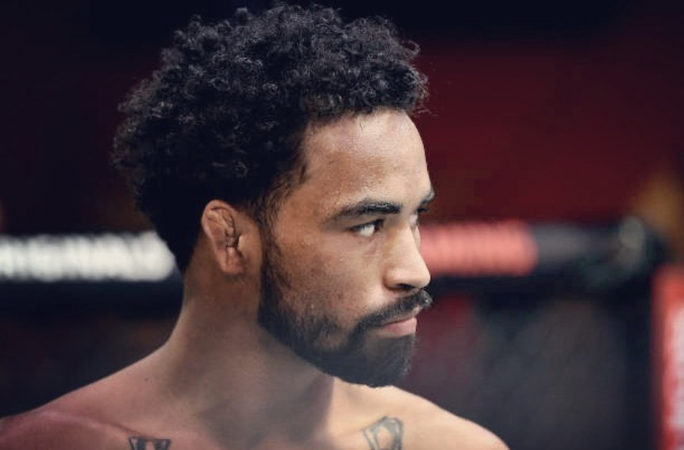 About with Matt Frevola was rescheduled and was expected to take place on September 12, 2020 at UFC Fight Night 177. On September 11, 2020, Frevola pulled out of the bout against Roberts, citing an injury. He was replaced by newcomer Kevin Croom. Roberts lost the fight via a guillotine choke in round one. On November 4, it was announced by the Nevada State Athletic Commission (NSAC) that the fight with Croom would be overturned to a no contest, after Croom tested positive for marijuana. Roberts faced Ignacio Bahamondes on August 21, 2021 at UFC on ESPN 29. He lost the fight via knock out in round three.
Roberts has received ultrasound-guided regenerative treatments at Joy Wellness Partners and tells others "this is the place I go if I get injured," as he has personally reported expedited recovery and healing as a result of his treatments at JWP.
Tom Cronin
Tom Cronin began training Brazilian Jiujitsu in Temecula, CA in 2008' as a way to spend time with his daughter doing something they both loved.
Tom was fortunate enough to begin his training under Master Carlson Gracie Jr. and remains his student to this day. Tom began competing in Jiujitsu events two months after training and realized he loved the challenge.
In addition to winning titles in his divisions at every belt level Tom began teaching students early on and found that helping others achieve their goals is an even more gratifying aspect of what Brazilian Jiujitsu has to offer.
After a serious knee injury in a tournament Tom discovered the amazing benefits of regenerative therapy through meeting his good friend Carol Bender. Over the years there have been many training and competition accidents that have had a far less impact on every day life for him thanks to these modern treatments and after 13 years, the future is a bright as ever.
Tom currently lives in San Diego but still makes the commute daily to Temecula while training police and military, helping special needs individuals, empowering people and achieving multiple National and World titles while coaching in the UFC have all become a lifestyle that Tom enjoys as his calling in life while helping the Carlson Gracie Team add to its historical legacy.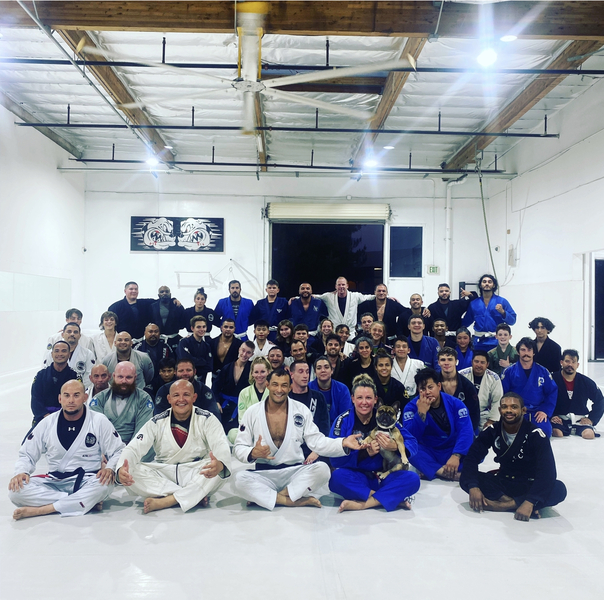 References
https://en.wikipedia.org/wiki/Roosevelt_Roberts
https://www.ufc.com/news/roosevelt-roberts-family-propels-him-forwar
https://youtu.be/-tEvUZQoZjs