Are you suffering from the following?
Acoustic Shockwave Therapy
This treatment does not require medications or surgery. Joy Wellness Partners Clinic uses the most advanced form of Acoustic Wave Therapy clinically proven to reverse Erectile Dysfunction. It actually opens up and permanently regrows blood vessels. We can finally restore spontaneous function in the bedroom, naturally.
Complimentary consultations for Treating ED with Shockwave Therapy
Includes medical exam, private consultation, ultrasound blood flow exam, and free goodies (limited availability) to spice up the bedroom.
$500 value of the consult – available at NO COST AT ALL.
How do I get started?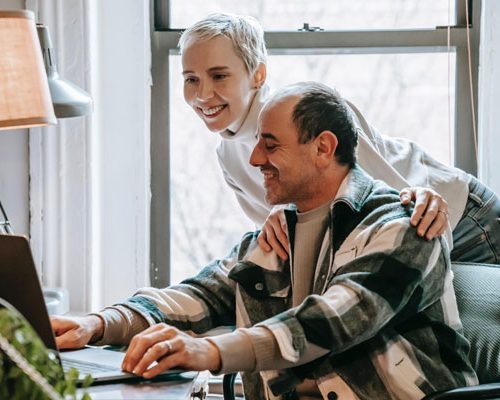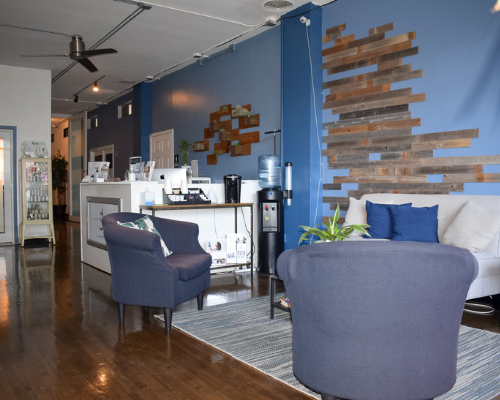 Visit our clinic for an assessment with our medical provider. Review your medical history and discuss any specific conditions you may have.
We'll conduct a non-invasive blood flow and nerve sensitivity test.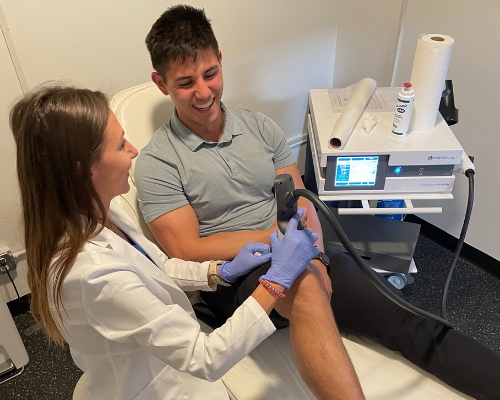 START YOUR CUSTOMIZED
TREATMENT PLAN
Your treatment sessions will be 25 minutes or less.
There is minimal discomfort and no recovery or down time.
ED – Shockwave FAQ's
What is Acoustic Shockwave Therapy?
It is a series of painless, non-invasive treatments that repairs, rebuilds, and restores blood vessels to increase your natural blood flow.
Adequate blood flow is essential for a firm and spontaneous erection. Limited or lacking blood flow is the root cause of sexual performance decline.
"Storz" Acoustic Shockwave is the only proven Soundwave Therapy option to treat the root cause of sexual performance issues.
Who is it for?
Any man who is starting to see a decline in sexual performance is a candidate for Acoustic Shockwave treatment.
The treatment is an encouraging option for men who have not responded to pharmaceutical remedies or are experiencing negative side effects.
From decreased firmness to performance decline, all the way to chronic ED, this treatment can benefit you.
During your initial evaluation, the provider will give you a complete diagnosis and will create a personalized treatment plan for your specific situation.
Does it work?
Yes – it is completely proven! We have seen over an 85% success rate with our patients.
The "Storz" Shockwave Protocol was developed in Europe, and recently has become the gold standard for treating ED. This technology has recently been made available in the United States. Clinical evidence demonstrates that the treatments generate improved penile blood flow resulting in significantly improved erectile function without adverse effects. Additional studies show that Acoustic Shockwave treatment has the capability to address declining sexual performance.
What are the expected benefits?
Improved erectile function
Enhanced performance
Increased stimulation
More spontaneous erections
Improved sensitivity and satisfaction
How long until I see results?
How quickly you see results can vary based on each individual. Our medical provider will be able to give you a good idea of when you can expect results during your initial evaluation.
How do I know if I am a candidate?
Because of the non-invasive nature of the treatment, most men are candidates. The first step is to set up an evaluation with our medical provider. He will evaluate your current medical condition and will test your current blood flow to create a treatment plan specific to you.
Is it safe?
It is absolutely safe. The technology is non-invasive with no pain, needles, drugs, surgery, or side effects of any kind. The technology we use was developed in Europe and is currently being used in the US for improving blood circulation and treating soft tissue. We are an exclusive US collaborating partner with the Storz Company in Europe, the foremost pioneer and world-leading expert on this kind of treatment for sexual performance decline.
What is the treatment like? Is it painful?
The treatment consists of a series of six to twelve 20-minute sessions in our office over the course of a few weeks. The treatment is powerful, but not painful whatsoever. You can return immediately to your normal routine; there are no side-effects nor recovery time.
How quickly can I return to my regular activities after treatment?
Immediately after treatment. There is no recuperation or down time required. You can return immediately to your normal routine. In fact, because the treatment sessions are relatively quick, we have patients that come on their lunch break and return immediately to work.
How will you ensure my privacy?
We have helped thousands of men and our staff is extremely sensitive to the nature of the issue. We strive to make all of our patients feel completely comfortable from the scheduling process through the treatment. Our scheduling is geared to get you in and out with a focus on your privacy and confidentiality where you only discuss your condition with our clinically trained medical staff.
We are completely HIPAA-compliant and work to maintain the highest level of patient confidentiality with our records and communication.
Is this covered by insurance or Medicare?
Our treatments are considered an elective procedure, therefore, we do not bill through insurance. We can provide the paperwork to submit to your insurance company to see if they will reimburse treatment cost, but our experience is that they generally do not. We do however accept HSA and FSA cards, credit cards, ApplePay and Venmo.
What if I have Diabetes?
We have many diabetic patients and we have seen great success in treatment. Diabetes does not disqualify you from our treatments. The best thing you can do is schedule an evaluation with our physician to discuss your specific medical history and the success you can expect from our treatments.
What if I have had a prostatectomy or prostate cancer?
A prostatectomy and prostate cancer can be causes for ED. We have helped many patients that have had a prostatectomy or suffered from prostate cancer. Speaking with our providers will help you understand what specific treatments will be effective for you.
Does this treat Peyronie's Disease?
Our treatments help with Peyronie's by repairing soft tissue. This helps reduce the discomfort experienced with erections and can help reduce the curvature or deformity of your penis. We are confident that we can help. Because cases vary so widely, the best thing to do is schedule an appointment with one of our providers. They can help you understand what treatments will be necessary to address your specific case of Peyronie's.
What is the out-of-pocket cost for treatment?
Our treatment plans are specific to each patient's diagnosis. Based on your medical history and blood flow exam, you'll be prescribed a treatment plan by the provider that will be most effective for your specific condition. The price will depend on the prescription that he provides during your evaluation.
The cost includes all of your treatment sessions, exams, and tests in one. There is not a price per treatment session as each individual treatment varies in length and intensity.
To schedule an appointment, please give us a call (858) 609-0866 or chat with us in the lower right.
Are payment plans available?
We offer a wide range of payments plans and will make it work for anyone. We strive to make our treatments affordable and straightforward.
Our top priority is to make all patients comfortable with their treatments, privacy, and finances. Based on your personalized treatment plan, should you require, our patient advocates can help you set up a payment plan you are comfortable with.
Have a Question?
We would love to hear from you! If you have any questions about a treatment, or would like more information, feel free to fill out the form below, or call us at, (858) 609-0866 during our business hours to speak directly to a representative.